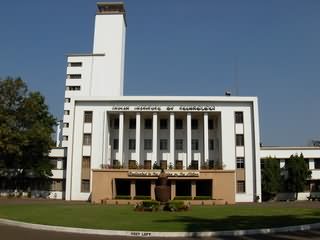 IIT JEE 2010 results IIT JEE results declared
IIT JEE entrance exam results for 2010 have been declared today. The Indian Institute of Technology Joint Entrance Exam(IIT JEE) exams are held each year for admission in various undergraduate courses fifteen IIT's ISMU Dhanbad and IT- BHU. This year more then 4.7 Lakh students appeared for this year IIT JEE 2010 exams which were conducted on April 2010. Out of them XX candidates have been declared qualified to seek admission for XX seats in the IITs at Bhubaneswar, Bombay, Delhi, Gandhinagar, Guwahati, Hyderabad, Indore, Kanpur, Kharagpur, Madras, Mandi (H.P.), Patna, Punjab, Rajasthan and Roorkee, IT-BHU Varanasi and ISMU Dhanbad.
On-line filling of CHOICES for admission is open for ALL the qualified candidates will be available from May 27 to June 09, 2010 i.e. Thursday to Wednesday. From June 9 to June 11 2010 the Medical examination and counselling for qualified PD candidates (the schedule will be announced on the IIT websites) will be conducted .Course allocations to the successful candidates will be declared on Wednesday, the 28th June, 2010.
Check IIT JEE 2010 results online on the following IIT websites