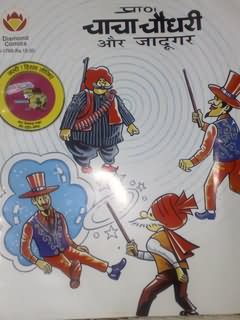 Chacha Chaudhary Aur Jadugar
Chacha chaudhary comics Chacha chaudhary aur jadugar funny comics from diamond comics. Chacha Chaudhary this time faces a criminal who is a magician and is fooling people with his fake magic, see how Chacha Chaudhary will save innocent people from the trap of this magician.

Chacha Chaudhary is the most intelligent guy on planet earth and his brain works faster than the computer.