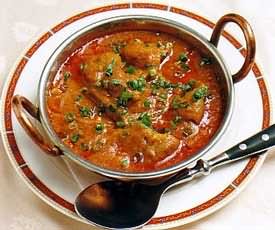 How to make Shahi Paneer online video
How to make Shahi Paneer online video
Shahi Paneer (also called Kadai Paneer, Paneer Butter Masala) is a preparation of Cheese, Cream and Tomato Curry. It is thick, creamy and spicy stew prepared therefrom, a mainstay of Indian cuisine. It is primarily a punjabi dish most popular in northern part of India. The word Paneer is the Hindi term for Cottage Cheese. The word Shahi is the Hindi term for Royal, which translates to Royal Cheese – as the dish it is very thick and creamy. Indian dish
Recipe
Preparation Time : 15 mins
Cooking Time : 15-20 mins
Serves / Makes : 4-5
Ingredients
250 gms, paneer
3,Large tomatoes,chopped,
1,Medium onion,chopped,
Handful of cashewnuts,grinded to fine paste,
1&half tsp ginger,garlic,chilli paste,
1tsp,tomatoe paste,
1/2,tsp garam masala,
salt to taste,
1/2,tspred chilli powder,
pinch of red food colour,
1/2tsp turmeric powder,
1tsp,coriander powder,
2tbsps coriander leaves,chopped
oil or ghee to fry,
2 tbsps oil or ghee,
Method
1. Fry chopped onions,in 2tsbs oil or ghee till soft addginger,garlic and chilli paste,fry till it,s brown.
2.Add the tomatoes and fry for 6 to8 minutes.
3.Cool and grind to a puree add tomatoe paste to it along with 1/2 cup water.Now bring it to a boil and simmer the flame.
4.Fry the paneer in oil or ghee without browning them. Keep it aside.
5.Now add all the dry masala to the puree .
6.Add the cashewnut powder and pinch of food colour in puree. And cook it on low flame,for 5 mins or till the gravy is thick .
7.Before serving, heat the gravy and float the paneer pieces.Garnish with corinder leaves.
User Comments & Tips
1.If you like gravy to be very smooth,then after grinding the gravy strain it and then add the paste and water.