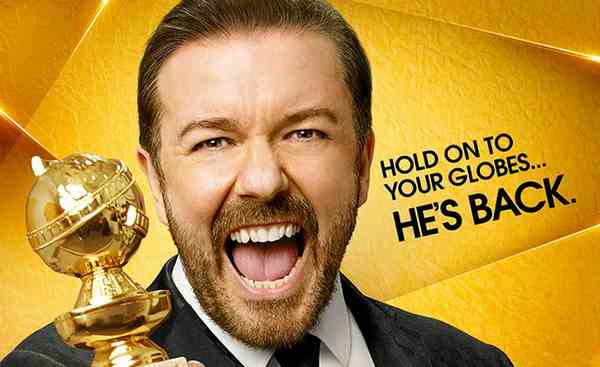 Golden Globe Award winners 2016 intro video
The Golden Globes for 2016 went away with some amazing surprises and incidents. Seen as the precursor to the Oscar awards. 90 members of the Hollywood Foreign Press Association handed over the accolades this year. The history of Golden Globe dates back to 1943 when a group of writers joined hands to form the Hollywood Foreign Press Association which distributed the award called the Golden Globe Award.
This year as well at the 73rd Golden Globe awards honored the best film and American television series of 2015 the show was aired on 10 January 2016.
Some of the key Golden Globe 2016 winners include:-
Writing's On The Wall
Best Original Song • Sam Smith, Jimmy Napes
Matt Damon
Best Actor in a Musical or Comedy • The Martian
Kate Winslet
Best Supporting Actress in a Motion Picture • Steve Jobs
The Hateful Eight
Best Original Score • Ennio Morricone
Mr. Robot
Best Drama TV Series
The Revenant
Best Drama Motion Picture
Leonardo DiCaprio
Best Actor in a Drama Motion Picture • The Revenant
Denzel Washington
Cecil B. DeMille Award
Alejandro González Iñárritu
Best Director of a Motion Picture • The Revenant
Son of Saul
Best Foreign Language Film
Steve Jobs
Best Screenplay of a Motion Picture • Aaron Sorkin
Inside Out
Best Animated Feature Film
The Martian
Best Musical or Comedy Motion Picture
Brie Larson
Best Actress in a Drama Motion Picture • Room
Sylvester Stallone
Best Supporting Actor in a Motion Picture • Creed
Jennifer Lawrence
Best Actress in a Musical or Comedy Motion Picture • Joy
Jon Hamm
Best Actor in a Drama TV Series • Mad Men
Taraji P. Henson
Best Actress in a Drama TV Series • Empire
Oscar Isaac
Best Actor in a Mini-Series or Motion Picture for TV • Show Me a Hero
Wolf Hall
Best Miniseries or TV Film
Christian Slater
Best Supporting Actor in a Series, Miniseries, or Motion Picture for TV • Mr. Robot
Mozart in the Jungle
Best Musical or Comedy TV Series
Maura Tierney
Best Supporting Actress in a Series, Miniseries, or Motion Picture for TV • The Affair
Lady Gaga
Best Actress In A Mini-series or Motion Picture
Ricky Gervais started the golden globe with some of the funniest lines to bring a smile on every ones face. Check the video