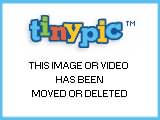 Diwali sms Diwali orkut scraps Diwali messages diwali sandesh cool diwali sms
Diwali sms Diwali orkut scraps Diwali messages diwali sandesh cool diwali sms
here is a collection of cool diwali sms and messages for your friends enjoy diwali with neeshu.com have a great day happy deepwali
I Pray to God to give U
Shanti,
Shakti,
Sampati,
Swarup,
Saiyam,
Saadgi,
Safalta,
Samridhi,
Sanskar,
Swaasth,
Sanmaan,
Saraswati,
aur SNEH.
SHUBH DIWALI…
Deep Jalte jagmagate rahe, Hum aapko Aap hame yaad aate rahe,
Jab tak zindagi hai, dua hai hamari 'Aap Chand ki tarah Zagmagate rahe..
Aai aai Diwali aai, Saath me kitni Khushiya laayi,
Dhoom machao, mauz manao, aap sabhi ko Diwali ki badhai.
Happy Diwali
Diwali Parva hai Khushio ka,
Ujalo ka, Laxmi ka…. Is Diwali Aapki Jindagi khushio se bhari ho,
Duniya ujalo se roshan ho, ghar par Maa Laxmi ka Aagman ho…
Happy Diwali
|———–|
| '–.__.–'  | Here is
|———–| my
GREETING 4 you.
Kindly open it….
$========$
(   HAPPY    (
(   DIWALI   (
)      &          )
( Prosperous )
( New Year  )
With my
1 heart
2 eyes
7 liter blood
206 bones
4.5 million red cells
60 trillion D N A"S…
All wishing you a very very
HAPPY DIWALI!
0 days
312 hours
18720 mins..
1123200 seconds…
are left…. I think i am the first person to
wish U HAPPY DIWALI….
Sri ram ji aapke ghar sukh ki barsat karen, Dukhon ka naas karen. Prem ki phuljhari wa anar aapke ghar ko roshan kare. Roshni ke diye aapki jingagi me khusiya layen. Happy deepawali
Is diwali pe humari dua hai ki apka har sapnna pura ho,
duniya ke unche mukam apke ho,
shoharat ki bulandiyon par naam apka ho!
Wish u a very Happy Diwali!
Khushian ho overflow,masti kabhi na ho low,dosti ka surur chaya rahe,dhan aur shorat ki ho bauchar, aisa aaye aapke liye DIWALI KA TYOHAR
Deep Jalte jagmagate rahe, Hum aapko Aap hame yaad aate rahe,
Jab tak zindagi hai, dua hai hamari 'Aap Chand ki tarah Zagmagate rahe…' Happy Diwali
More Sms here Diwali Sms