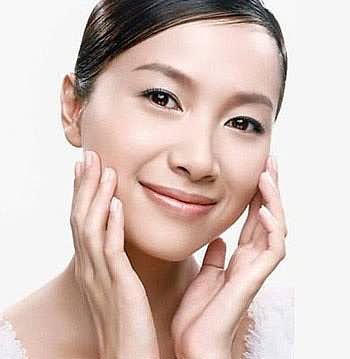 How to get a healthy flawless skin
Every women yearns for a healthy and glowing skin. Dermatalogists and doctors charge thousands of dollars to give you what you desire. It is possible to attain glowing and radiant skin that does not wash away with soap and water.  The first step is to understand why the face in your mirror looks dull. "When skin is clean and smooth, it reflects light evenly and appears luminous". But dry, scaly skin "reflects light in a more chaotic way,". To remedy a blah complexion, slather on a rich moisturizer morning and night, and use a weekly exfoliant with ingredients that encourage cell turnover. "The best formulas contain retinols, which are effective at sweeping away the dead surface cells and buildup that lead to dullness,"

Quick fix: Smooth on a skin brightening serum before applying your usual day cream. We like Aveda Embrightenment Brightening Correcting Serum, which diminishes the appearance of dark spots and discoloration while illuminating your complexion.
Small pores
First, a hard beauty truth: You cannot change the size of your pores. But you can make them appear much smaller. "Pore size is determined by genetics and how efficiently your skin turns over cells and oil," Waldorf says. If your skin is oily and clogged, it's likely that your pores look much bigger than they actually are. So use a manual or chemical exfoliant regularly. "Look for one containing salicylic acid or, for sensitive skin, alpha-hydroxy acids," Day suggests.
Quick fix: Makeup primers minimize the appearance of pores by temporarily filling them with microspheres (small particles that sink into the pores to smooth the skin), absorbing shine and creating an even finish. One to try: Dr. Brandt Pores No More.
Even tone
Sun damage and scarring from having picked at blemishes are the two biggest culprits that cause uneven skin. To improve it, use an over-the-counter lightening cream. Day loves anything containing Sepiwhite, an ingredient that fades existing pigmentation and prevents new spots from forming; she recommends Olay Professional Pro-X Discoloration Fighting Concentrate. Day also notes that women on the Pill or the Patch sometimes develop melasma, a condition that produces brown spots on the skin; if that's you, talk to your doctor about switching meds.
Quick fix: Apply a skin-tone corrector under your makeup. We like Clinique Even Better Skin Tone Corrector for neutralizing redness and brown spots.
Smoothness
Soft texture and luminosity go hand in hand—you can't have one without the other. To ensure that your skin is both glowing and silky, you first need to eradicate all traces of roughness. "Dryness and excessive sun exposure prevent cells from turning over normally, and that causes them to pile up," Waldorf says. "The real key is to keep skin well-hydrated by using a nondrying cleanser and moisturizer regularly." Look for a product that contains humectants, which pull in moisture from the air, and emollients, which smooth out the spaces between cells.
Quick fix: Apply an at-home glycolic peel. They deliver instant smoothness that lasts for hours. Consider: Ren Glycolactic Skin Renewal Peel Mask.
Suppleness
We'd like to take a moment to introduce you to your new best friends: collagen and elastin. These connective proteins are responsible for supporting your skin and keeping it taut. As you age—or smoke, or sun—they start to break down and your skin begins to sag. The bad news? Elastin can't be replaced. The good news? Collagen can. "Once collagen starts to disappear, products containing innovative ingredients such as human growth factors or retinoids can help rebuild it," Lewis says.
Quick fix: For a visible lift that lasts for a few hours, a firming mask is your best bet. You'll notice smoother skin and fewer fine lines. Try Estee Lauder Resilience Lift Extreme Ultra Firming Mask, a moisturizer treatment that helps plump up the skin temporarily.