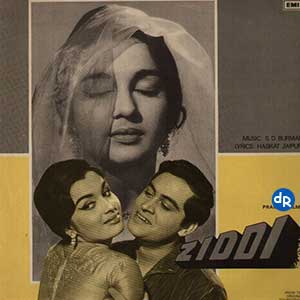 Joy Mukherjee Dead at the age of 73
Those who know Dev Anand and Shammi Kapoor know that there was an actor who was equal in talent and style to the duo. His name was Joy Mukherjee. Joy died at the age of 73 today at Leelavati Hospital in Mumbai. He had high fever and was unconscious. His brothers are Deb Mukherjee and Shomu Mukherjee. Shonu had married Tanuja and their daughters are well known actresses of today Kajol and Tanisha. Joy was known for some of best movies and acting. Love in Bombay (1974), Shagird(1967), Ziddi, Love in Tokyo are some of the best movies you can find him in. Whether it was a serious role or a comic character to play his movies had it all. I think its a great loss to the movie industry after the death of Shammi Kapoor and Dev Anand this is another grave loss to us.
"He was running with high fever and was unconscious and his overall condition was critical since three-four days," spokesperson said. Mukherjee comes from a film family. His father Sashadhar Mukherjee was married to legendary actor Ashok Kumar's sister Sati Devi and was the co-founder of Filmalaya Studios.
Here is a small tribute to him
Shagird (1967)
Scene from Ziddi Movie