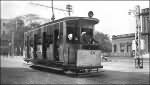 Old Pictures of Delhi Before Independence Rare Pictures of Delhi Black & White
Delhi which is the National Capital Territory of Delhi is one of the largest metropolis in India. Delhi has a important relation to India's history. Nearly every foreign ruler or Indian ruler had Delhi as its capital. Though it was not until the Mughal rulers made some of the most marvelous structures in Delhi. Located on the banks of river Yammuna Delhi's monuments used to shine like stars in the sky. As mentioned in the Mahabharata Indraprastha which was the capital city of the Pandavas, is in Delhi. Mahabharata is an Indian epic. In 1639 Shahjahan the son of Babar build a city with walls around it which he named it as his capital called it Delhi. Here are some of the pictures from the glorious past of Delhi including the Delhi Durbar in 1911.
King George V was one of the guest at the Delhi Durbar. Though there are numerous pictures of Delhi in rare black and white colors before independence and 1857 revolt than any other city of India. Still I tried to collect some of them from the web.Delhi recently completed 100 years of its establishment as the capital.

Begum of Bhopal and her Son to attend the Delhi Durbar picture
Delhi Darbar with all the soldiers attending the ceremony

Picture of Delhi Gate and Daryaganj

Delhi Durbar camps of soldiers and kings
Soldiers infront of the Delhi Gate
King George V & Queen Mary attending Delhi Durbar while the young Indian princes are sitting behind with courtiers
Delhi durbar was held to commemorate the King and Queen of England. According to wikipedia King George V was wearing the Imperial Crown of India with eight arches, containing six thousand one hundred and seventy exquisitely cut diamonds, and covered with sapphires, emeralds and rubies, with a velvet and miniver cap all weighing 34.05 ounces (965 g). They then appeared at a darshan (a sight) at the jharoka (balcony window) of Red Fort, to receive half a million or more of the common people who had come to greet them
King George V with Queen Mary at the balcony window to see the people who had come to greet them. Not to mention most of the money and treasures were from Indian kings which the Britishers had looted after defeating and overthrowing kings.
Soldiers around Maharajas while they see the Jama Musjid Delhi

Picture of Grand Trunk Road to Delhi by Lilliah to Delhi from Bombay

Tomb of Mirza Jahangir of Delhi
Tomb of Shums ud din builder of Qutub Minar is inside the Qutub complex
These pictures were taken in 1911, by a young Anglo-Irish aristocrat, Lilah Wingfield, set off for India to witness the only durbar – or ceremonial gathering – ever to be attended by a British monarch. She gained a remarkable insight into the workings of colonial India.
While over population and poor maintenance of these monuments is the major cause for low tourism in these areas, people lack concern for these historical architectures as well. As the land prices in Delhi are at rise usually illegal constructions around these monuments is abundance with no one to interfere.
There were times when trams used to run on Delhi streets here are the pictures.
Picture of tram running on Delhi streets Urdu was widely used language
Picture of the area around the India Gate you can see the bushes and barren land

Delhi Road with tram running on the road and the watch tower in picture
The Tram system was operation in Delhi, since 6 March 1908 to 1963. They were at their peak during 1921 when 24 open cars using 15 km track were operational.

Another busy road of Old Delhi
Kids Enjoying a mela with wooden marry go round.
Delhi, 1958
Indian Parliament black and white picture areal view
Picture of Jantar Mantar, Delhi
Areal View of old Delhi
A common Delhi Man dressed in the modern British clothes.
Pigeons
Pipe Seller in Delhi Hukka
Delhi  Ekka Gadi or Tonga/horse cart picture
Watching Soccer
Old cross from top of St James Church, Delhi. January 1891 Riddled by mutineers shot in 1856-57
Qutub minar during 1858
Jamia Masjid Delhi as it was in 1865
Old picture of Kashmiri gate, Delhi 1895
The staff of the Delhi Central Post Office, in a photo by Raja Deen Dayal, 1903 (to celebrate the coronation of Edward VII)
Tomb of Shamusuddin Iltutmish 1858 inside Qutub complex
Image sources:- bl.uk,bbc, columbia university etc.
http://www.digitalhen.co.uk/news/world-asia-india-15874781