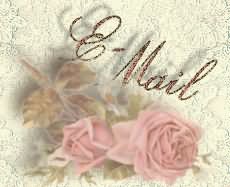 I dont know where i got this from but its lying on the
hard drive now since last year I have tried these
lines do get responses most of the time you can try them out

The subject line of your first email contact with a prospective match
— or, if you're using Match Messenger, the opening
line of your instant messaging exchange —
is the on-screen equivalent of eye contact and a smile in person.
Only something really awful
(say, references to the size of the other person's income
or prominent body parts) is likely to be an instantaneous deal-breaker.
But your goal isn't simply to not crash and burn;
you want to make an impression that sets you apart in a crowded field.
Want an enthusiastic reply?
Try one of these openers to begin a great conversation
that could lead to a great relationship:
1. Your profile made me smile. I'd love to return the favor!
2. We haven't even met, and I'm daydreaming about you
3. You remind me of my dinner tonight-full of spice!
4. Oh, my!
5. Your profile reminded me why I joined Match.com
6. Even my PC screen lit up at the sight of you
7. What a delightful surprise you are!
8. I think our dogs need a play date and we need a real date!
9. Boy, do we have a lot in common!
10. Hoping to pique your curiosity … for starters …
11. If I weren't so shy, I'd tell you you're gorgeous
12. What an upbeat attitude. I'm positive we'd click!
13. I'd love to hear more about your travels
14. Flirt Alert!
15. You sound like a great person and parent — can we chat?
16. Your profile just gave me a cardiovascular workout this worked 4 me 4 times
17. I'm trying to decide what comes next after WOW
18. Has anyone told you you're fascinating?
19. Read your profile last night and thought of you all day today
20. Are you free for dinner tonight?
21. Blown away …
22. Do you often turn cynics into romantics?
23. You could bring out the gold medal snuggler in me
24. I could tell you my life story … but I think it won't begin until we meet
25. Just when I was sure there was no one like you … here you are!
Of course, the best subject line is one that picks up on
something specific within the profile of your newfound match.
But with this list, you'll always have something to say when
you find someone special online … even when that someone
special leaves you at a loss for words!
enjoy have fun !
Don't forget to reply hit the plus sign below