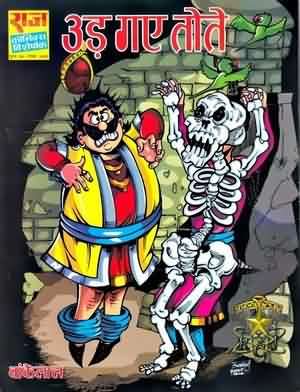 Unfortunately the Raj comics website seems to have crashed completely and they are not doing much to bring it back online. The website has been completely banned by google search engine because of some infection on its pages. But none the less we are here with the latest July – August set of Raj comics 2011. The comics include Infected Nagraj comics, I Spy Atankharta Nagraj comics, and Ud Gaye Tote Bankelal comics. The new artists seem to be lagging in anatomy drawing at times the face is smaller than the body ratio, which makes the drawings in the comics look funny. Raj comics has a great history of making awesome comics we hope good artists come forward and the history is kept alive.
Download Infected Nagraj comics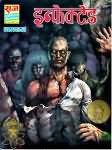 Infected is a story about a military project were something goes amiss and due to reaction human start becoming monster. Story revolves around a small girl who is blind but see monsters. Nagraj enters in the end. A very touchy story. with lot of action.
I Spy Nagraj comics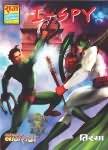 This is the Atankharta or World Terrorism Series comics of Nagraj, in which Nagraj travels around the world to fight terrorism and bad guys. In this comics Nagraj and Tiranga fight with terrorism as a team. I-Spy is a deadly code. Discover the mystery enjoy a great climax only on a Raj Comics publication.
Ud Gaye Tote Bankelal comics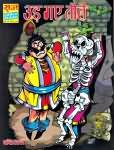 Ud gaye tote is another funny comics from Bankelal series which promises to make you laugh the best thing about Bankelal comics is that it always has a good storyline backed by the funny lines and hilarious acts by Bankelal. Bankelal once again is on the move to kill Vikram Singh and become the king see whether he is successful or not.