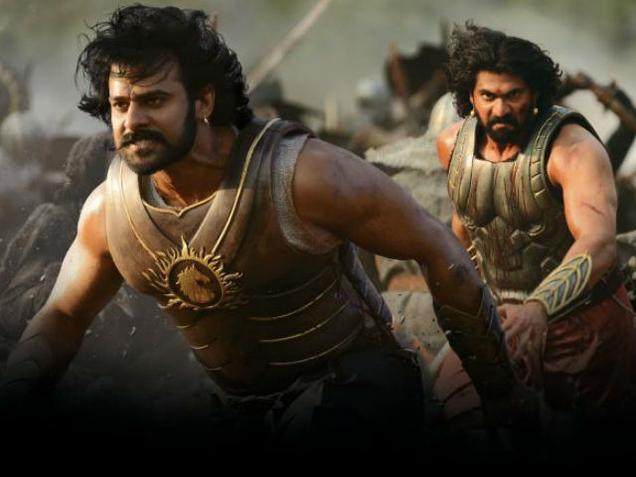 So here comes a great news for all those who want Baahubali franchise to never end and extend beyond the already-well known 2 part series – the face behind Baahubali series, director S.S. Rajamouli has revealed on Twitter that Baahubali 3 is very much on cards!! What comes as a big surprise to all fans of this magnum opus is that the third instalment would definitely not be a drag over the two previous instalment and would surely have a standing of its own.
This is what he had to say on his Twitter handle @ssrajamouli:"Many rumours on Baahubali-3. The story will conclude with part-2. No dragging. But the world of Baahubali will continue in a way that's been never experienced before ever. Will reveal the details when appropriate. Don't believe the rumours. Only I know what's going to come".
In an interview to TV9 Telugu channel, a major media house in Andhra,he admitted his plans for "Baahubali 3", when quizzed about the rumours about the instalment. When the channel aired this video, this was wrongly interpreted by certain channels and created confusion about his plans on Baahubali by reporting that Baahubali will end by 2nd instalment. Rajamouli, clearly taken aback by his comments being misreported in certain media sections was forced to take to Twitter again to clear the air.He offered an apology for the confusion and confirmed that "Baahubali" 3 was certainly on cards and he himself would be helming it.
Here is his tweet, reproduced here in Toto: "Looks like I created more confusion instead of giving clarity. Apologies… Baahubali-3 is certainly on cards… But the story that's written for the two parts will not be dragged for the sake of it. This story will conclude with the second part itself. Baahubali-3 will be done in a way that audience have never experienced films before. Hope that clarifies (sic)"
Originally planned to be a single movie with a planned budget of 100 crores, the film has now spanned 2 movies with a total runtime of 4.5 hours and a budget of a humungous 250 crores, with a 3rd one in the offing too. It already has a number of records for an Indian movie – fastest among all Indian films to reach Rs 100 crore (2 days), Rs 200 crore (5 days), and Rs 300 crore (8 days) thresholds; world's largest movie poster ever; highest number of artists in a single scene and many more.
It was recently premiered on MAA TV for its Telugu version and SET Max for Hindi version and received very good TRP ratings, in the range of 35-40, considered very appreciative. Hope this Baahubali saga continues for days to come!! Baahubali – The Conclusion will go on floors from December first week this year and will hit screens on 1 December 2016, in all languages.