Oscar 2016 will go in the annuls of history as one the most popular Oscar events and that too for one main reason that is the accolade of Leonardo for the movie "The Revenant". We cannot however overshadow some of these glorious moments from this year's Oscars here is the list of the best moments.
"Spotlight" won best picture, beating out "The Big Short" and "The Revenant."
Leonardo DiCaprio finally made it to the top of Best actor's list for his exhilarating performance in "The Revenant". His acceptance speech drew attention to the global climate change and called it the "most urgent threat facing our entire species… "Let us not take this planet for granted, I do not take tonight for granted". Interestingly, his win was the most-tweeted Oscars moment ever – 440,000 tweets per minute!
Brie Larson won the best actress award for her gritty performance in "Room,", and she was the favourite to win
Alejandro Iñárritu's savage masterpiece "The Revenant" got him to win Best Director – after his last year notch for Birdman – 1st time in 25 years that the same director has won the coveted prize.
The biggest surprise of the night was Mark Rylance– who grabbed his best supporting actor award for his Russia spy role in the spy thriller "Bridge of Spies." Visibly upset was 'Rambo' Sly Stallone who was trumped again for his performance in Creedas Rocky Balboa by Rylance.
Alicia Vikander won the best supporting actress Oscar for "The Danish Girl", for her sensitive portrayal in the transgender drama, beating Kate Winslet for her performance in Steve Jobs and was seen as a frontrunner as she won both Bafta and Golden globes for it.
Mad Max: Fury Road won the maximum awards in this year's Oscar – 6 in total – all of them behind the scenes stuff but nonetheless proves the kind of movie that such background effort produced one of quality stuff
Another standout stuff which got social media buzzing was the opening monologue by the host Chris Rock, who touched upon the controversy which have hit this year's Oscar even before it started – the racialisation and all-white nomination. "That's right. Is Hollywood racist?" he asked, "You're damn right. Hollywood is racist, but it isn't that racist that you've grown accustomed to. Hollywood is sorority racist"
US Vice President Joseph Biden, entered the Oscar theatre to a standing ovation and introduced Lady Gaga and stood in solidarity with all sexual assault victims. "Let's change the culture," he said.Lady Gaga performed hand in hand with sexual assault victims and thus made a social point.
The Oscar in cinematography category was won by Emmanuel Lubezki for his take "The Revenant." He was applauded for his natural light filming in the movie, which depicted the savagery in its close to originality. It was the third straight cinematography win for him, a record at Oscars!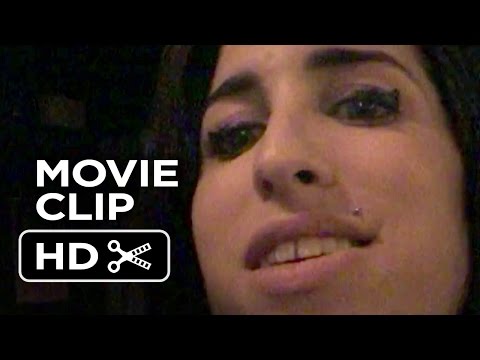 "Amy" won the category best documentary feature. It showcased the rise and fall of popular singer Amy Winehouse
"Inside Out"won Best Animated Feature Oscar, made by Pixar and had already grabbed Golden Globe award as well
Sam Smith's number "Writings on the Wall" for movie Spectre won him the Best song award. But here is the glitch: Most of the viewers were least impressed and rated his performance as "Off pitch" and pointed how Lady Gaga's phenomenal performance "Til It Happens to You" was much superior and indeed should have won, given that it was also nominated for best song as well.
The best visual effects Oscar was won by the sci-fi "Ex Machina", though it lost out its Original Screenplay nomination to "Spotlight". This award meant so special as there was a neck-n-neck fight between Revenant, Martian, Mad Max but ultimately the subtlety in Ex Machina won over all of them. In many terms, its an upset.
At a ripe age of 87, Ennio Morricone earned his very first Oscar, for best original score in "Hateful eight".