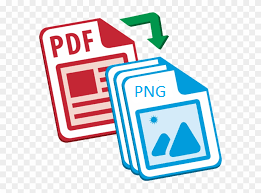 You can find that most of the scanned documents are in the PNG formats that you need to be converted in the PDF file before making an edit on them. You can find different PNG to PDF converters that allows you to save a PNG as a PDF file within no time and free of cost.
Well, give 2-3 minutes of read right now and explore online converters for PNF to PDF that do all for you!
Best Online PNG to PDF Converters:
These are:
PNG2PDF:
It is referred to as a plain website with a simple UI that lets you convert PNG to PDF online in a minute. Users do not need to sign-up before making any conversions from PNG files to PDFs. Just upload PNG and get quality PDFs with this online converter for PNG to PDF. The amazing thing about this converter is that you will not find any Ads on their main page. https://png2pdf.com/
Theonlineconverter:
As the name of this online converter indicates, it is a site that specifically designated make conversions easy. The advanced algorithm used by this site provides you with the quality conversions from PNGs to PDFs. Give a try to this online PNG to PDF converter and turn PNG into PDF while keeping the original quality of images. The upside of this converter is that you are able to do unlimited conversions, even allowing you to convert multiple PNG files to PDF documents within no time. https://theonlineconverter.com/convert-png-to-pdf
Online2PDF:
This PNG to PDF converter online does a very good job for you. It lets you convert only 20 files at the same time and the overall size of these images should be less than 100 MB. Apart from that, it provides you with quality results. Just you have to click on the 'Select Files" and choose the PNG files that you decided to convert into PDF, the converter automatically converts and downloads these files on your computer.
Zamzar PNG to PDF:
Zamzar always plays a crucial role in converting multiple files into PDF format, image or video formats. The free version of Zamzar PNG to PDF converter specifically lets you only turn the files of maximum 50 MB. However, the basic and business versions come with more stunning features. Moreover, this conversion tool doesn't provide you with the download link on the same page. However, it will be instantly e-mailed to the provided email-address for the security concern. https://www.zamzar.com/convert/png-to-pdf/
PDF Convert Online:
Like other tools, this PNG to PDF converter also provides you the ease of transforming PNGs to PDFs with a simple interface. However, the converted PDFs were not as clear as the original image, which means this tool may compromise the quality of the converted files. Apart from that, the changing from PNGs to PDFs is very easy and the download link is immediately displayed right on the same page. https://smallpdf.com/blog/png-to-pdf
Limitations of Online PNG to PDF Converter:
Although Online PNG to PDF converter seems like a handy way to transform the given PNG images to the PDF file yet there are few limitations of the web-based services.
There's need of an active/stable internet connection to convert the PNG images to the PDF file
Remember that these services do not offer the online OCR (Optical Character Recognition) feature that is a must have thing to turn the scanned images to the PDFs. Basically, the feature will recognize the text and will allow you to edit the text present in the scanned documents.
Well, it doesn't matter what the purpose behind these images (PNG) to PDFs, these converters work efficiently for you anytime & anywhere.